"Happy Wars" and "Happy Dungeons" offered playable demos at the Xbox booth at "ChinaJoy 2015"!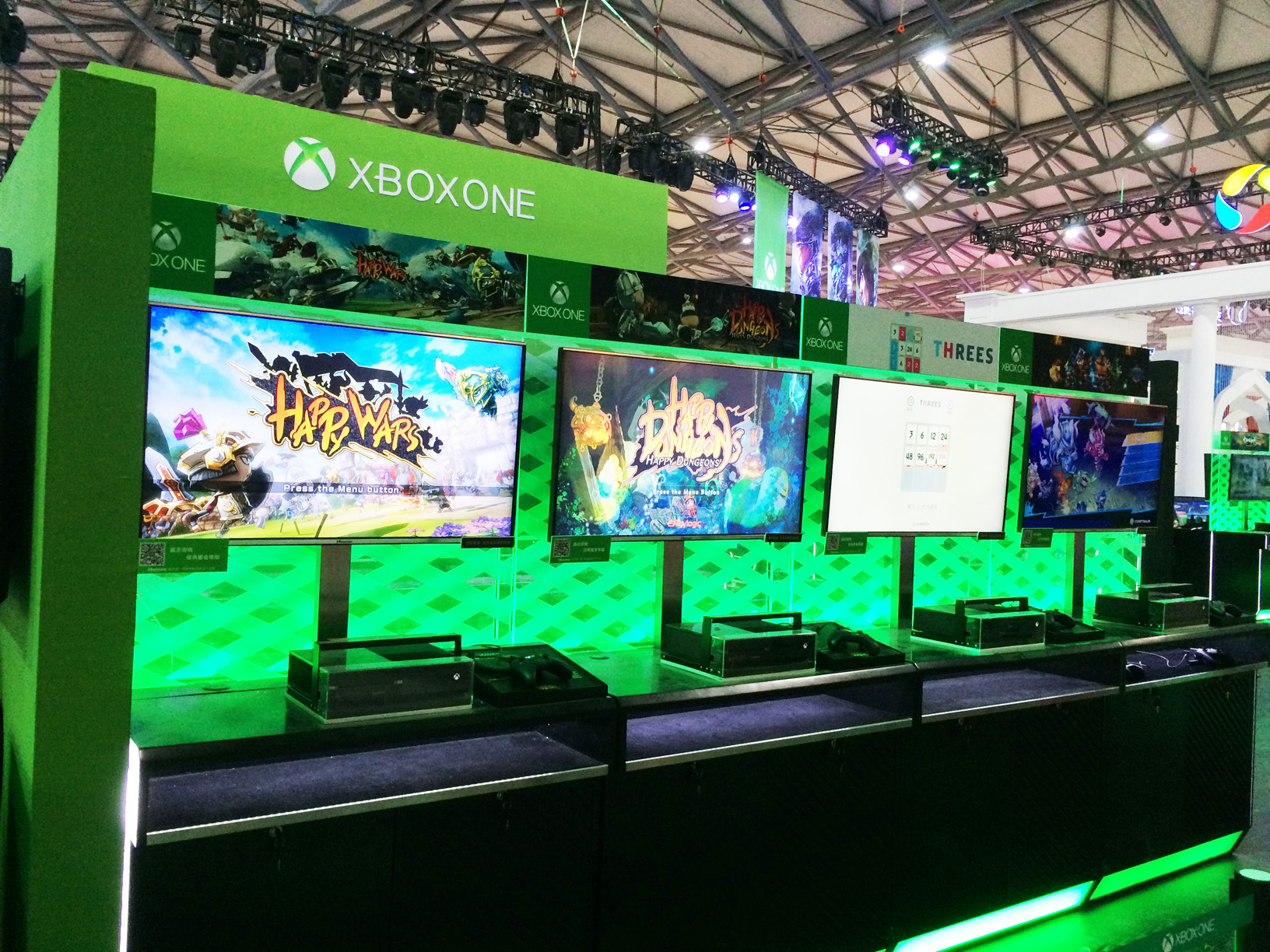 Happy Wars and Happy Dungeons Playable Booth 1
"ChinaJoy 2015" is the biggest game show in China held at Shanghai New International Expo Center from July 30 to August 2.
The venue is 300,000 square meters, and it was lively with approximately more than 270,000 visitors in four days.
Not only game enthusiasts attended, but also cosplayers and game developers joined, and it was a successful game show that people can experience how big the China market was.
Happy Dungeons and Happy Wars playable demos were very popular among wide range of age groups similarly to "Ani-Com & Games Hong Kong 2015"
As we saw how many local users enjoyed our games from opening to closing, it made us want to deliver the games as fast as possible for a lot more people to enjoy.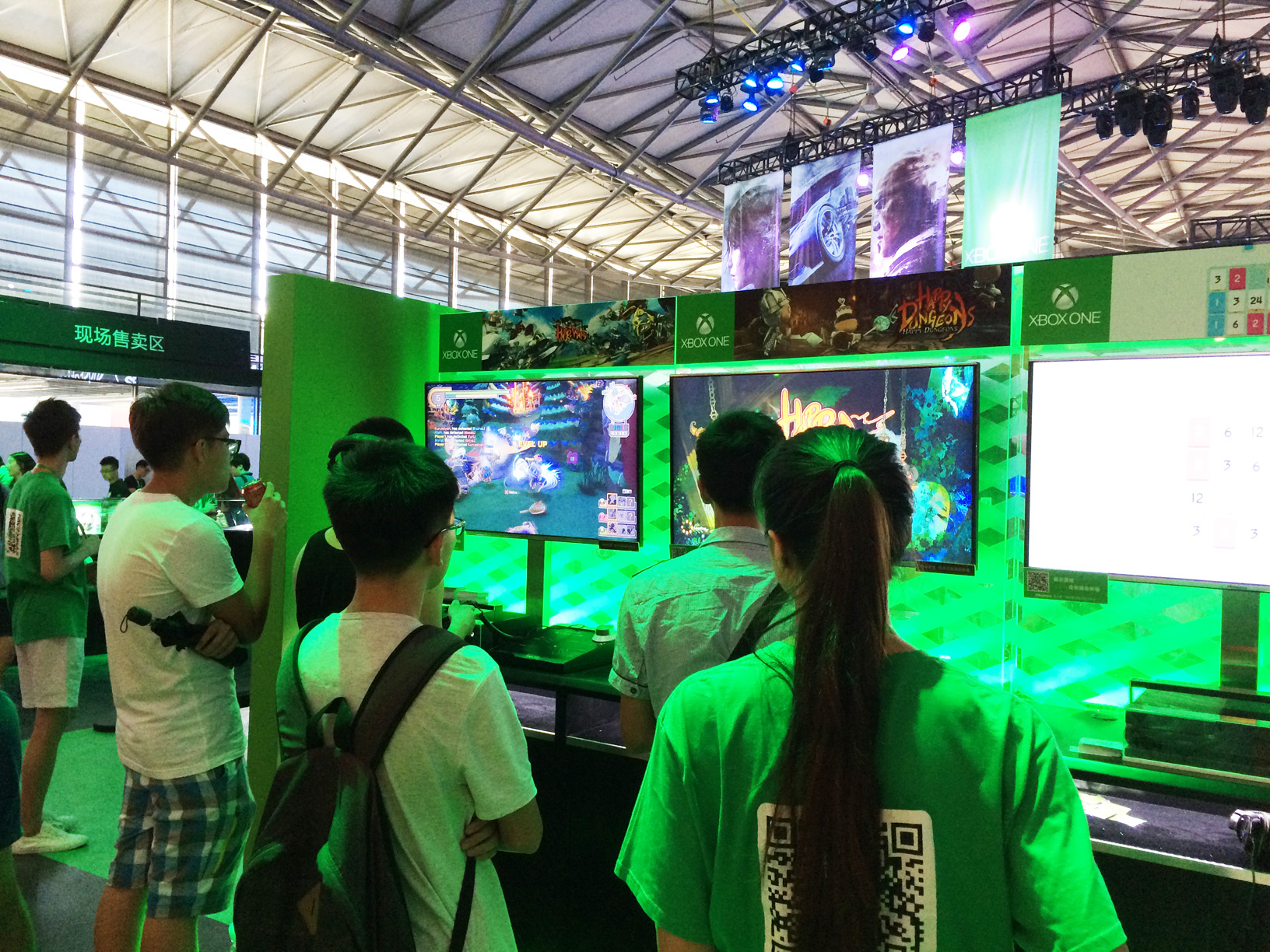 Happy Wars and Happy Dungeons Playable Booth 2
Moreover, Happy Dungeons was introduced at a stage event.
Many people stopped by and watched Happy Dungeons playable demo we demonstrated on the stage.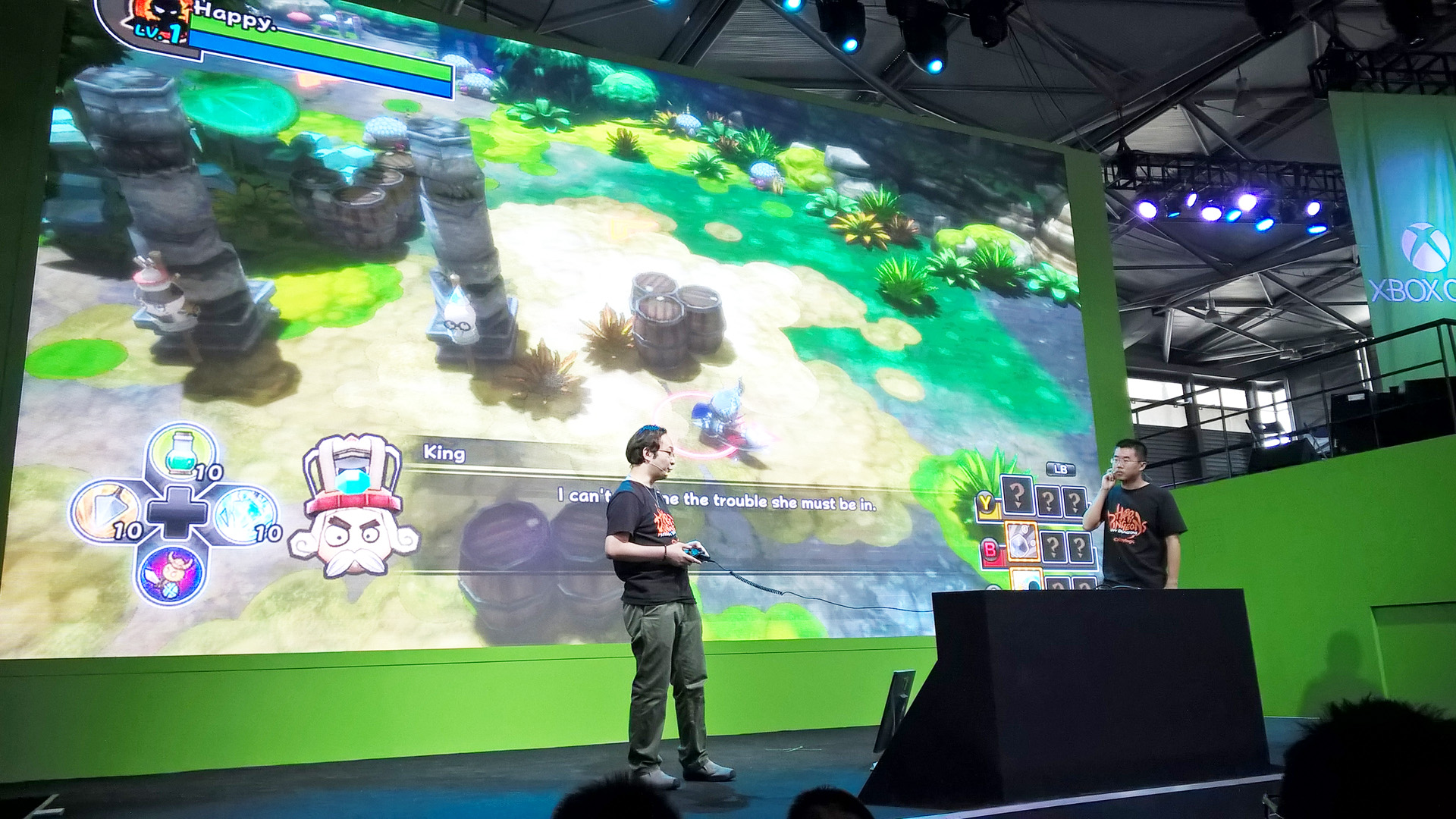 Happy Dungeons Stage Event
We will put all in to develop the game toward the future release!
Please stay tuned for more event reports as we introduce when events happen!