It looks like Gate Crasher's drill on Xbox One has been broken…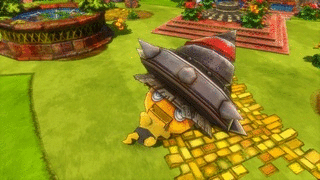 You have a chance to beat him while the drill is being repaired!

As he can't dig with his drill anymore, he is devoting himself to dashing.
His speed is increased, but has less HP and can't destroy the gates in one hit.
Also, defeating him gives 3 times the score!

He is usually a formidable adversary, but let's take advantage of the broken drill to get the upper hand in Co-op Mode!