The Latest Major Update is Finally Here!
As always, thank you for playing Happy Wars. This is the Management Team.
After much waiting, we are excited to finally announce the latest Major Update has released!
The update this time will provide several improvements to matchmaking on Xbox One, and more!
Read on to see what the update has in store:

Update Details
【Xbox One and Windows 10】
 16 New Achievements to Strive for, a total of 500 points!
We've added 16 new achievements! Complete them all for a total of 500 points!
Examples of the new achievements include achievements earned for having over 500 people join in your Team Skills, and defeating over 1000 enemies.
Collect them all and prove that you're the Happy-est gamer around!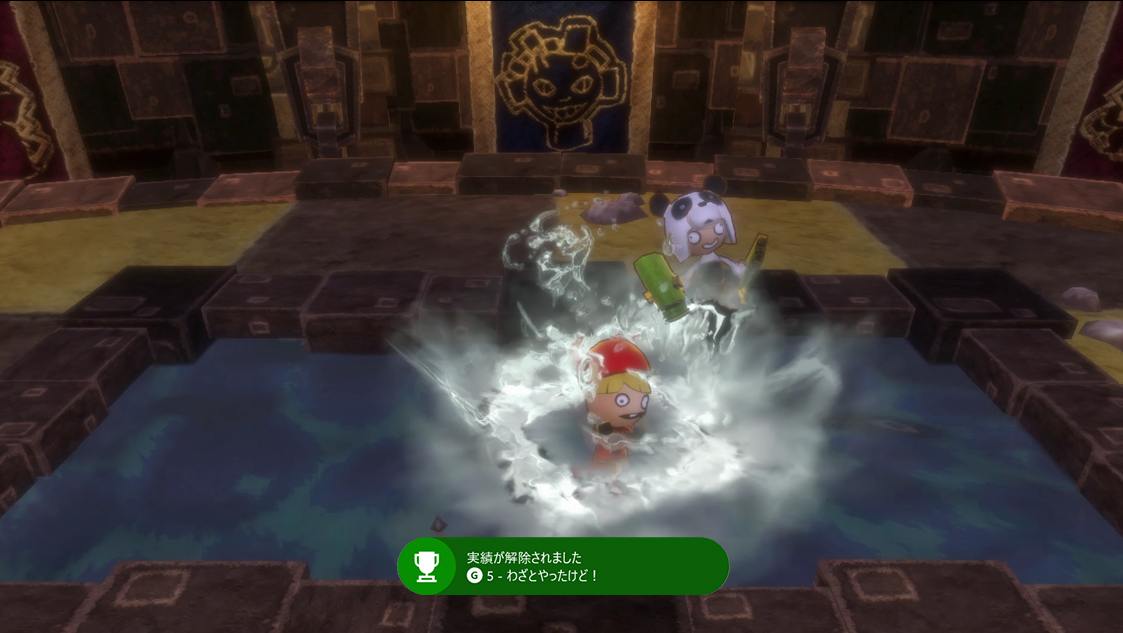 Toggle Bots on and off, and preview the Colosseum in Player Match!
In response to popular demand, we're adding the ability to toggle Bots on and off to Player Match!
Battle your friends without distractions!
Additionally, hop into a thrilling new game mode featuring small teams of 1 to 4 fighters duking it out head-to-head!
The Colosseum is mainly a weekend only Special Game Mode like Bounty Hunters or Domination, but you and your friends can meet in the arena any time through Player Match!

【Xbox One】
 Matchmaking is Smoother than Ever!
We've improved the matchmaking system, meaning fewer errors and more Wars!
Also, NAT type will no longer interfere with matchmaking!
Test out our new system in Quick Match or Co-op Mode!
 30 Player Battles on Xbox One!
Previously exclusive to Xbox 360, 15-on-15 battles have made it to Xbox One!
Enjoy massive battles and distinguish yourself on the battlefield!

【Windows 10】
 New Options for PC
Adjust your experience to your preference with new options. Improve frame-rate with new ways to reduce the load on your computer.
Happy Wars on Windows 10 is now easier to run than ever!
【All Platforms】
 Power-Up with Revenge Mode!
Newer players now have a new way to jump back into the game when facing tough opponents.
If your death count gets too high, you may discover your character has awakened to a new power! If you see a white aura around your fighter, you'll receive less damage and deal more damage for a limited time!
You might be down, but you're never out!
Additional Adjustments and Additions
・Adjusted the following buffs:
-Anti-Warrior Aid
-Anti-Cleric Aid
-Anti-Mage Aid

It's an all-new Happy Wars! Get out there and give these new features a try!
Notice
 Cross-play between Xbox One and Windows 10 temporarily suspended
Due to network issues occurring on Windows 10, we are temporarily disabling cross-play between Xbox One and Windows 10.
We are currently working on improving matchmaking on Windows 10 and bringing 15-on-15 battles to the platform.
 Players can no longer invite other players while in a lobby
Players on Xbox One and Windows 10 can no longer invite friends directly into a lobby in competitive game modes such as Quick Match.
However, a remote party can still be created, and players can join their friends through that.
Cooperative modes still allow for player invites.

We apologize for any inconvenience caused.
See you on the battlefield again soon, in Happy Wars!