Tons of New Content on Xbox One!
As always, thank you for playing Happy Wars. This is the Management Team.
We're pleased to announce the release of our latest Major Update!

This update brings all new customize parts and more.
Read on to learn more about the update!
Update Details
 Get your game face on!
Check out the Item Shop for 6 new face sets!
Customize your favorite character with brand-new eyes or give them a mouth to match your mood!
There's also an Item Shop sale going on now, so take advantage of it while you can!


 New Bosses in Co-op Mode!
Co-op players look out!
4 new boss enemies are here and ready to take you on!
Each boss has their own unique behaviors and powers, making them incredibly dangerous.
These bosses only appear when certain conditions are met, so you'll need to vary the way you play to see them all!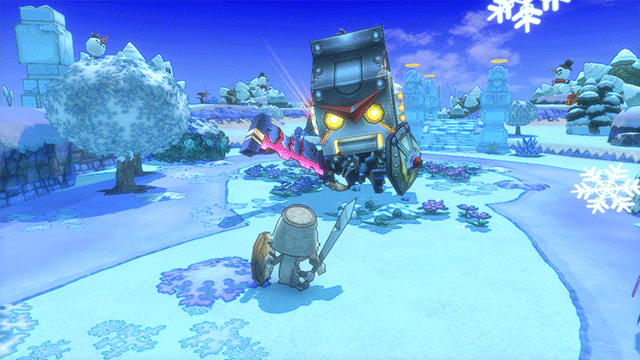 Damage calculation changes
Damage will now be calculated differently when a player's attack power exceeds a certain value.
Damage involving parameters below this value are unaffected.

That's all for the new update.
Hop on to Happy Wars on Xbox One and check it out yourself!