We had playable demos for "Happy Dungeons" that is planned to be released in 2016 at "Xbox One Dai Kansha-sai 2015."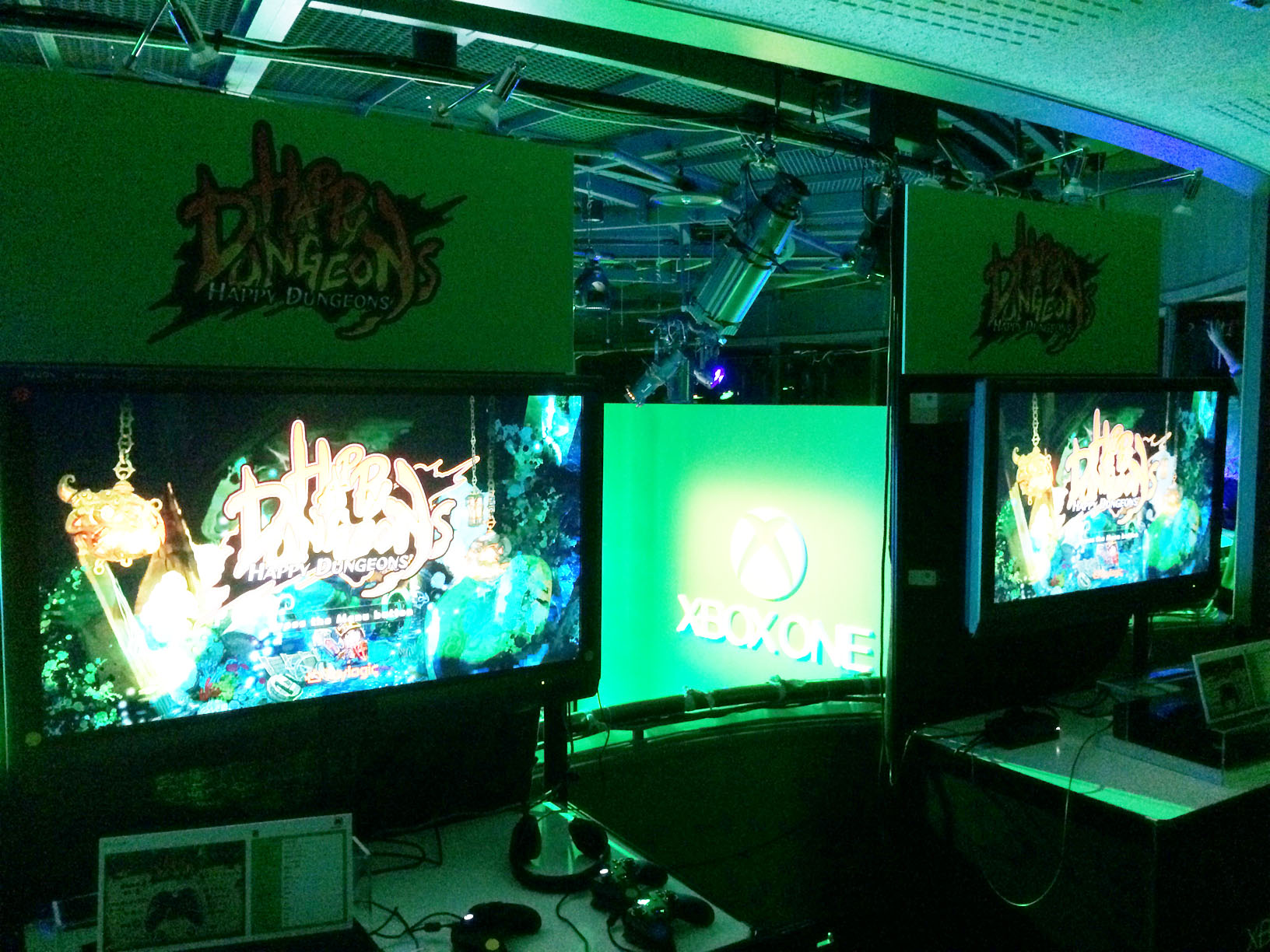 "Xbox One Dai Kansha-sai 2015" is an event for Xbox One fans, and was held by Microsoft on September 26th (Sat) in Shinagawa, Tokyo and on October 4th (Sun) in Fukushima, Osaka. There were many Xbox One enthusiasts joined and enjoyed many exhibited upcoming game titles.

Playable demos for "Happy Dungeons" were set up at "E3 2015," "Ani-Con & Games Hong Kong 2015," and "ChinaJoy 2015," but this was the first time people could enjoy the demo in Japan.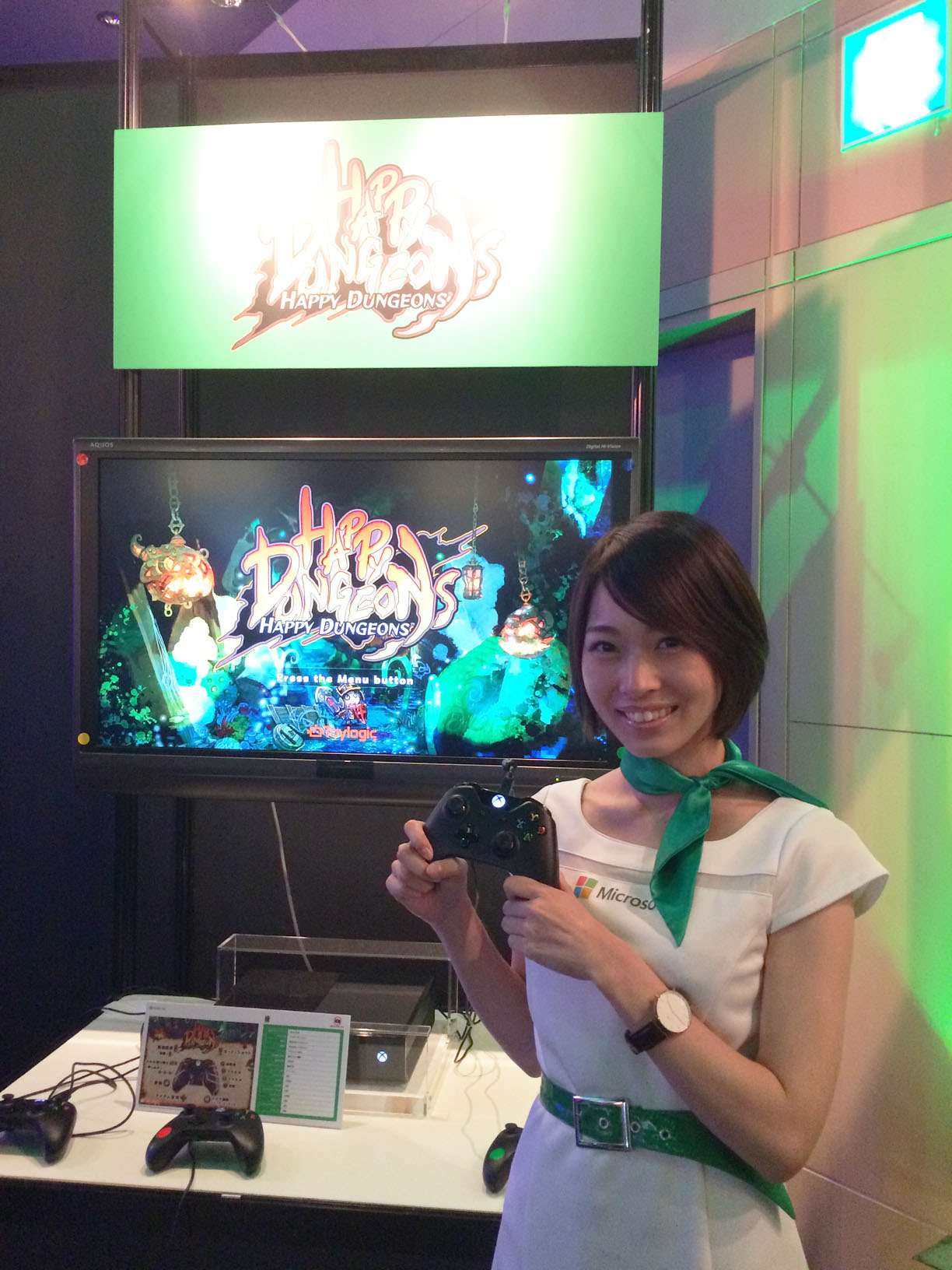 Many people waited in a long line to check out "Happy Dungeons" until closing for both Tokyo and Osaka venues. We would like to thank you for trying our playable demos.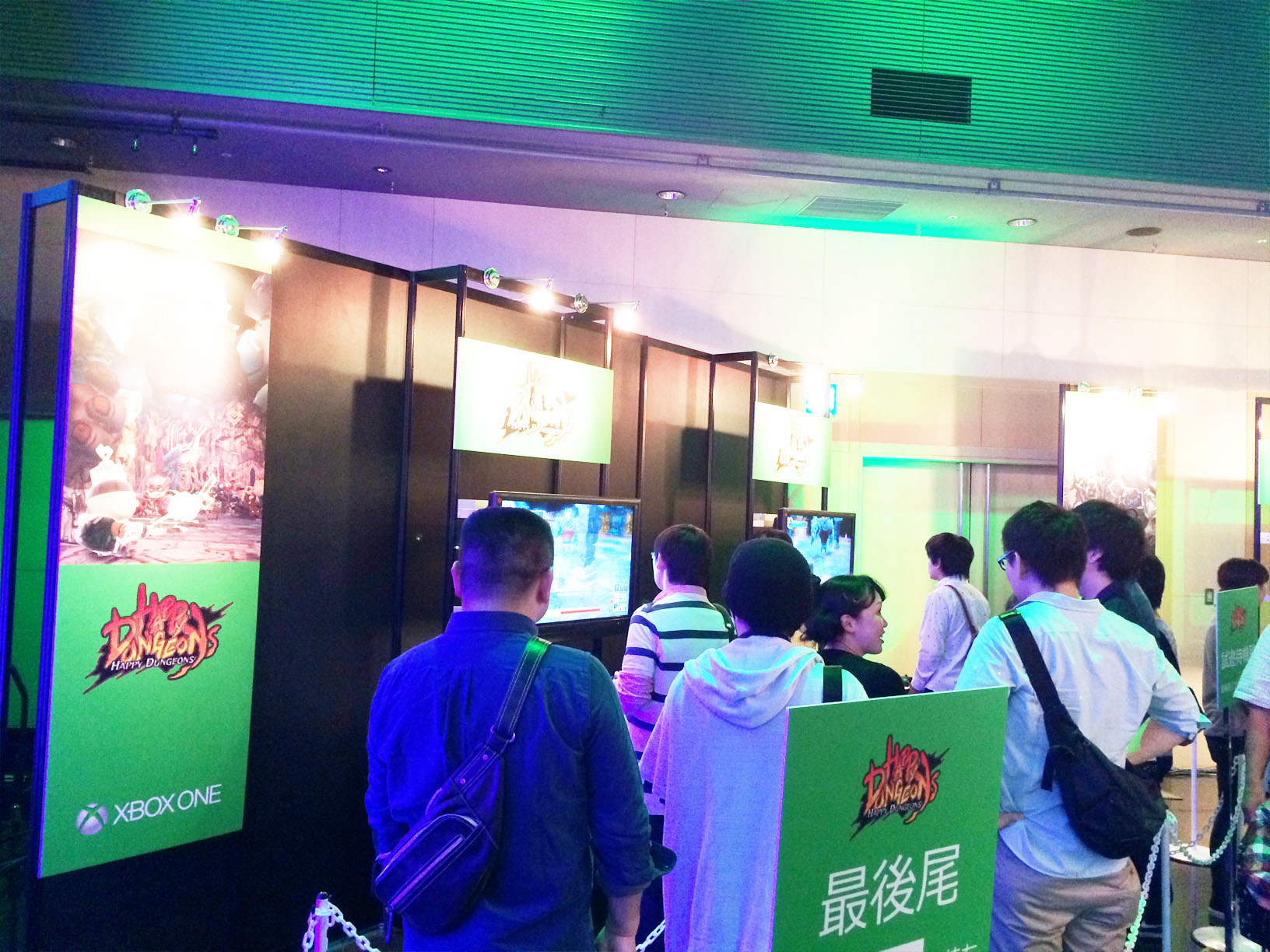 The playable demos were set up for up to 4 players Co-op play with a split screen feature. Families and friends enjoyed playing the demos together as well as people who just met teamed up and enjoyed the game.

Developer staff for "Happy Dungeons" from Toylogic participated in INSIDE Xbox at "Xbox One Dai Kansha-sai" in Tokyo.
They joined a main host, Misuzu Araki, and FB777 and KIKKUN-MK-II in M.S.S Project to introduce "Happy Dungeons." INSIDE Xbox was broadcasted on Nico Nico Namahousou, so people who couldn't make it to the event were still able to explore a bit of "Happy Dungeons" world.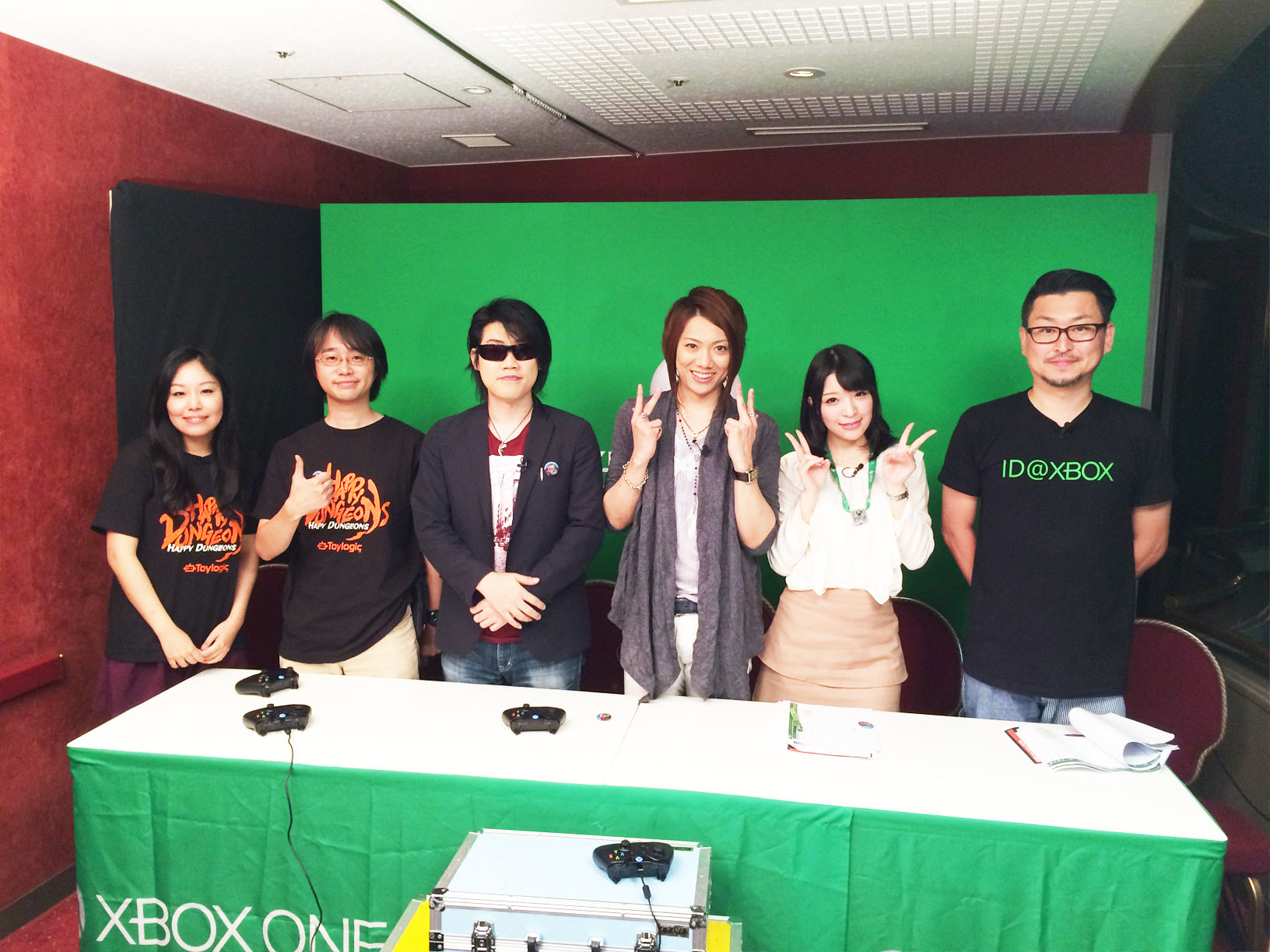 "Happy Dungeons" director Mr. Kurumiya said, "I was very pleased to see a lot of people enjoyed playing "Happy Dungeons." We will deliver a "Happy" feeling game, so please look forward to it."
"Happy Dungeons" is planned to be released in 2016. Please stay tuned!
Happy Dungeons Official Site