Enter "Halloween Styling Contest" now!
Share a Halloween theme character to SNS. You can get a Happy Wars special T-shirt for the prize!

The contest period is from October 22 (Thursday) UTC 9:00 to November 1 (Sunday) UTC 9:00

T-shirt for Happy Halloween!*"Happy" feeling has individual differences.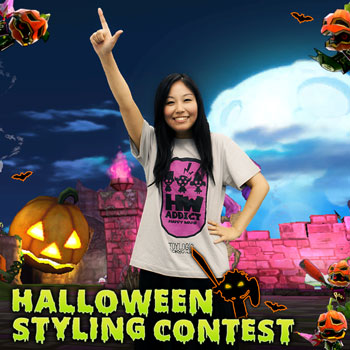 Don't miss this rare chance to get the special T-shirt! We are looking forward to seeing many submissions.
Please go here and read submission rule.